Circular Autos are coming to enable zero-emission transport, maximize vehicle utilization to accelerate the shift to sustainability and carbon-neutral economy. Innovation, is critical for the shift of the automotive industry to sustainability, especially in the areas of batteries, fuel cells, recycling, lifecycle optimization and second-life.
Auto2x unveils 3 companies using AI, Data, Computing, IoT, WEB3 are other exponential technologies to accelerate sustainability and Circular Mobility. These solutions have the potential to revolutionize the automotive industry by solving challenges in decarbonization and digitilization of the supply chain.
Posh Robotics is utilizing computer vision, a sub-segment of AI; and robotics, to automate EV battery recycling;
Everledger created "battery digital passports" with Ford to track EV batteries across their lifecycle
IonQ is using quantum computing for material simulation to accelerate the development of electric car batteries

Posh Robotics uses computer vision to automate EV battery recycling & circularity
Posh Robotics is using computer vision and robotics for battery recycling. Posh provides robots that disassemble EV batteries automatically for recycling and qualify battery packs for reuse, refurbish or recycle.
The company's vision is to automate EV battery recycling to accelerate sustainability and scale energy storage
The company is tackling the problem of manual disassembly of batteries and the lack of uniformity of batteries, a problem which will become even worse with the proliferation of EV batteries as the penetration of electric vehicles rises.
Posh was founded in 2021 and is headquartered in San Mateo, U.S.A. The company's founders we focused on robots for restaurants initially, before shifting to the mobility industry. The company is currently at Seed Stage. They have received a total of $3.8 million in funding with the last funding round in Jun 2022 of $3.8m. Competition includes Lohum, Redwood Materials, Li-Cycle, Lithion Recycling.
The company's technology differentation is the use of computer vision and robotics arms to automate 3 functions: diagnosis and discharge, disassembly and automated testing with could make battery recycling fast, safe and scalable for reuse.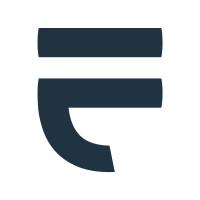 Everledger's battery Passport Pilot to track battery lifecycle and end-of-life
Everledger, a London-based company focusing on digital transparency, launched a battery passport pilot with Ford Motor Company in Oct'22 to ensure the responsible recycling of Electric Vehicle batteries.
This battery digital passport will allow Ford to gain visibility on out-of-warranty batteries and validate responsible end-of-life recycling, according to their press release.
The company is working on projects that digitalize the supply chain for sustainability and better transparency.
IonQ's quantum computing tech aims at the optimization of EV battery development
IonQ has announced a project with Hyundai to optimize battery chemistry for electric cars through simulation with quantum computing algorithms.
IonQ claims it can address many of these issues with quantum technology in areas such as battery efficiency and boosting the capacity of energy grids, according to sources.

The VW Group is also working on quantum computing to identify solutions to EV batteries, traffic optimization and more.
Learn more
To learn more about the pace of technology, regulation and player activities in automotive sustainability read Auto2x's report : Gearing up to Circular Autos: Opportunities from the shift to Sustainable Mobility