Auto2x perspectives on Automated Driving 2025
Today, drivers enjoy longitudinal and/or lateral driving assistance (SAE Level 0-2) in both parking and cruising scenarios. Conditional eyes-of-the-road (Level 3) is not permitted by regulation and traffic laws in Europe and China which has delayed or changed carmakers' strategies.
Carmakers have unveiled their vision of Level 5 autonomy with concepts designed from the ground-up to take advantage of it (e.g. side tasks). But engineering challenges to reach higher autonomy, regulatory approval to allow deployment and consumer adoption stand in the way.
Geo-fenced L4 in Automated-Mobility-on-Demand was launched in 2019 by Waymo but deployment in private cars follows a different roadmap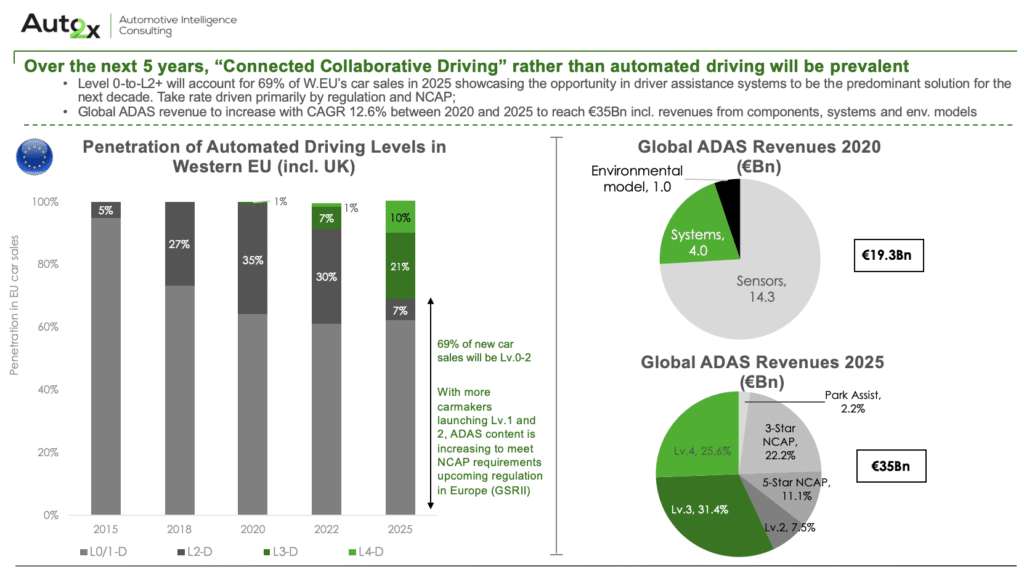 "The democratization of ADAS accelerates fast to meet safety mandates but techno-economic deployment challenges of Level 3 still persist. The model availability of Level 2-Driving features in Europe, such as Traffic Jam Assist and Cruise Assist, reached 91 models in 2019 as Volume brands joined premium carmakers in model supply".

Auto2x
Higher levels of vehicle automation will require augmented sensor set, new architecture and innovative validation methods among others. Auto2x estimates that ADAS-Average-Content-per-Vehicle in 2020 will range from €489 for Level 2, with 17 sensors per car, to €960-2,100 for Level 3 depending on the usage of lidar for perception redundancy.
Regulatory mandates, such as Europe's General Safety Regulation coming in effect in 2022, EuroNCAP requirements, and competition among carmakers, will fuel demand for ADAS sensors, supercomputers, AI, and high precision maps. What's more, further collaboration between OEMs and Tier 1s-2s for the development of AD platforms will be crucial leading to disruption in ADAS rankings.
As a result, Auto2x assesses that the combined ADAS revenue of the Top-11 Suppliers will rise by 21.5% between 2018 & 2020 to reach €13.87bn".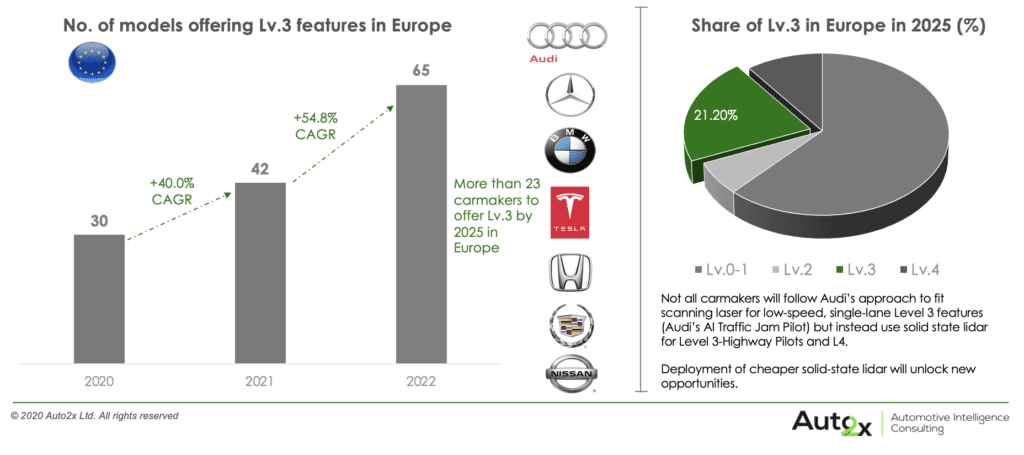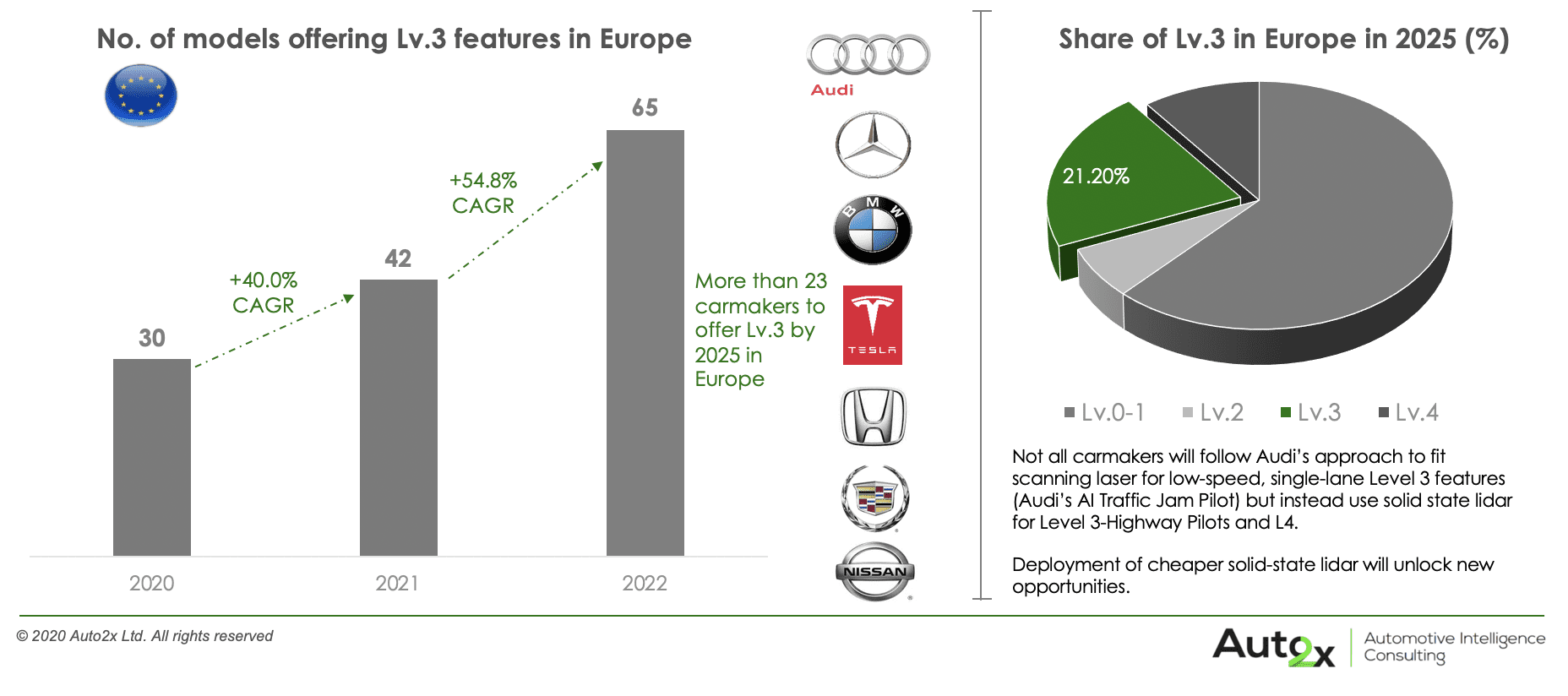 Table of Contents
Automated Driving Roadmaps

AD Market status 2020
ADAS sensor penetration

Carmaker AD strategies

L2-L4 penetration in 2025
Top Tier-1 Suppliers in ADAS
ADAS revenue 2020
Shares in radar, camera

Regulation for Autonomy,

V2X & Cyber Security
Regulatory roadblocks to L3-4 in major markets
Automotive Cyber Security 2025: Secure Connected
For more information, please contact us on (+44) (0)20 3286 4562 or info@auto2xtech.com.