Description
Circular Auto is Mobility's pathway to growth, sustainability and new customer value
Circular Autos represent a new vehicle class; fully-electric, connected vehicles built from the ground up with renewable resources and embedded recyclability.
They could be the silver bullet to the disruption the automotive industry faces; digitalization and sustainability amid the ripple effects of the worsening economic outlook.
Circular Auto is the embodiment of clean, safe and convenient movement of people and goods, Auto2x
What this report delivers
This report unveils the top opportunities in the transition to sustainable, electrified, connected and shared mobility.
Read our report to learn:
How can Circular Mobility lead the automotive transformation to sustainability;
What is the impact of emission regulations and policies for Sustainable Vehicles;
Key technological enablers and the pace of innovation for Circular Autos;
Trends in consumer sentiment;
Strategies to accelerate the transition to Sustainable Mobility
The evolving player Ecosystem: Leaders vs. Followers
Emerging Circularity Hubs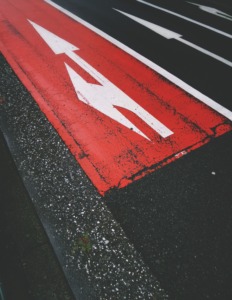 Circular Autos can address environmental goals and digital transformation
Circularity and sustainability are becoming core parts of the strategic direction of carmakers and automotive suppliers due to emission regulations and climate policies, competition and changing consumer needs.
Many passenger car brands are already fully-electric, such as Tesla and Polestar. Still, their shift to climate neutrality is underway, with Tesla not making a commitment yet while Polestar has set 2040 as the goal.
The VW Group is targeting net carbon neutrality by 2050 with a combination of strategies that include a fully-electric car mix, off-setting unavoidable emissions and many more. The VW Group expects its BEV mix to account for 20-25% of sales by 2025, amounting to 2-3 million units, of which VW will amount to circa 1 million.
The latest update of Renault Group's Renaulution plan will include creating a 360° circular economy company from the closed loop in materials to battery recycling, called "The Future Is NEUTRAL", an industry-first, according to the French carmaker.
"Renault Group intends to position itself faster and stronger than competition on the new automotive value chains: EV, software, new mobility and circular economy." Luca de Meo, CEO
BMW aims at a 1/3 CO2 reduction across its value chain by 2030. The Group wants to become climate-neutral by 2050.
Polestar and Volvo have set 2040 as their net-zero commitment target. Hyundai and KIA have set 2045.
Ford, VW, Mazda, Honda, Nissan, Toyota and Isuzu have set 2050.
ZF, a major automotive supplier, is targeting net carbon neutrality by 2040. The company intends to incorporate sustainability as a unique selling proposition, from meeting the highest environmental standards in production to dealing with employees and being a reliable, ethical business partner
Regulations are the biggest driver of transformation to Circular Autos. CO2 fleet compliance and targets for PHEV/BEV sales are increasing the cost of compliance of Internal Combustion Engines and driving the introduction of PHEVs and BEVs.
With the proliferation of electric vehicles, regulations are concerned about the environmental and social impact of EV batteries. The European Parliament is working on an update of the EU's battery directive to ensure that batteries can be repurposed, remanufactured or recycled at the end of their life.
But the shift to sustainability still faces adoption challenges
A plethora of technological innovations in electric vehicle batteries, business models for 2nd life and recyclability, and industry collaboration will be crucial for the shift from Low to Full Circular Mobility.
The lack of regulatory harmonization, the absence of global cooperation to develop common standards, and consumer awareness are roadblocks to overcome.
Who is it for? Essential functions that would benefit from our research
R&D
Innovation
Regulators, Homologation
Academics and researchers
Strategy
Market Intelligence
Procurement
Investment professionals
To learn more contact [email protected]